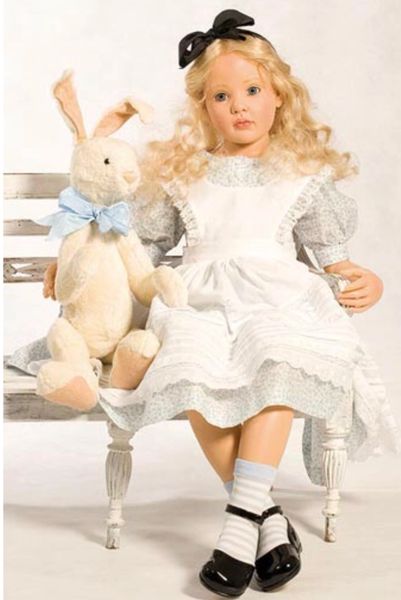 Alice and Wonderland
Alice In Wonderland
by Hildegard Gunzel
Alice In Wonderland is a 19" inch seated resin doll with a cloth body. Her delicate hand-painted face and blue German glass eyes are framed by a beautiful blond human hair wig styled with a black ribbon tied in a bow atop her head. Alice wears a lovely cotton dress with a pale blue floral print. With this she wears a darling cotton apron trimmed with lace, blue striped socks and patent leather dress shoes. Always close by her side is her plush bunny friend.
Limited Edition to only 80 Worldwide!
Alice In Wonderland is part of Hildegard Gunzel's World Of Fantasies And Fairytales 2018 Resin Collection.
Note: Bench not included. Other dolls seen in photo with Hildegard are each sold separately.
A note from the artist:
"While our policy is to make every effort to keep changes to a minimum, we reserve the right to vary, at our discretion colours, fabrics, trimmings and the design of the accessories without prior notice." - Hildegard Gunzel
Shipping costs will vary for this item please email or call for more information. Lowersdolls@outlook.com
1-423-454-5006
Reviews
Featured Products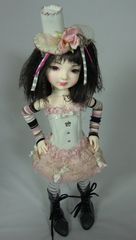 Steam Punk Outfit
$99.00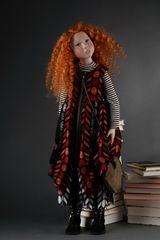 Summer
$1,095.00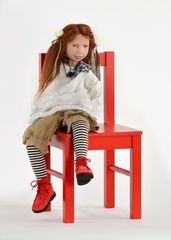 Marija
$816.00