Barbel by Hildegard Gunzel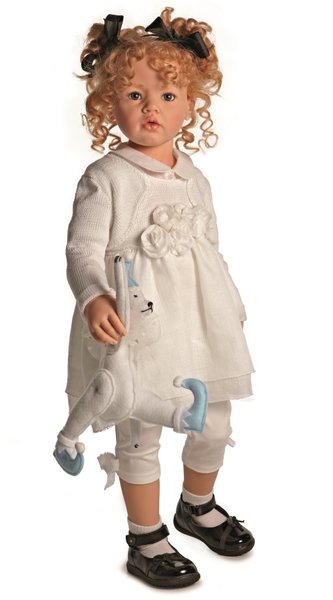 Barbel by Hildegard Gunzel
Bärbel
By Hildegard Gunzel
What a sweet little rascal our little Bärbel is.
With her strawberry blond human hair corkscrew curls with bows and German glass blown blue eyes. Her sweet knitted ensemble she looks curious, don't you think?!
Her sweet mouth is making her facial expression so perfect.
Her favourite teddy bear is tiny Kaspar, who will follow her everywhere.
Made of Resin and She stands 30" inches tall.
Limited Edition of only 150 Worldwide
Made in Germany
shown above show the porcelain versions as the dolls in resin had not yet been available at the time of this release. But the porcelain dolls shall already give you an impression of the soon to be resin doll line.
These pictures are intended to provide a general guide to the concept of this year's collection and we ask you to note that our ability to provide the fabrics shown in the photographs can be affected by the availability of material from our suppliers. While our policy is to make every effort to keep changes to a minimum, we reserve the right to vary, at our own discretion, colors, fabrics, trimmings and the design of the accessories without prior notice.
Reviews
Featured Products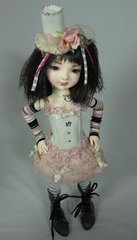 Steam Punk Outfit
$99.00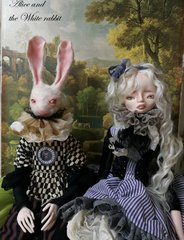 Alice and the White Rabbit
$750.00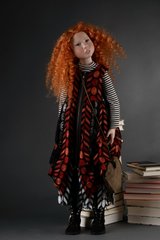 Summer
$1,095.00