Bela The Pursuit of Beauty 2016 Collection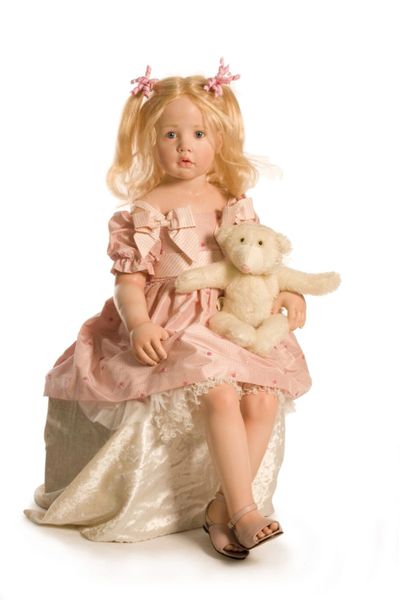 Bela The Pursuit of Beauty 2016 Collection
Bela in Resin
by Hildegard Gunzel
Bela is a 18.5" inch seated resin little girl and comes with her favorite Teddy bear. She has the sweetest hand-painted face and blue hand-blown German glass eyes. Her blond real hair wig is partially styled up with pig tails adorned with curly ribbons. Hildegard has designed a wonderful outfit for Bela. She wears a rose and white silk dress with an underskirt of tulle frills that peeks out from under her dress. Fine underwear and leather sandals complete her look.


Limited Edition of Only 80 Worldwide!
Hildegard Gunzel's 2016 collection "The Pursuit of Beauty"


Words From The Artist:
In the arts, the pursuit of beauty is the goal of human creativity. Beauty holds an attractive creative power. During all those years of my work, the pleasure deriving from this pursuit has always been my driving force.


This year I tried to design the various characters of my collection as different as possible. So you will find a scene from a fairy-tale as well as a completely real image of little Prince Charming. Among my dolls you will come across lively, friendly, contemplative and quiet characters. Each of this year's dolls has its own,special charisma. Beauty, aesthetics,shape, color and materials constitute the design's prerequisite. - Hildegard Gunzel
Custom weight on shipment!
This is not a toy!
Reviews
Featured Products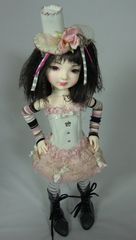 Steam Punk Outfit
$99.00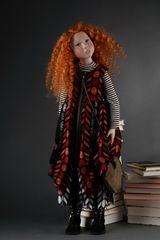 Summer
$1,095.00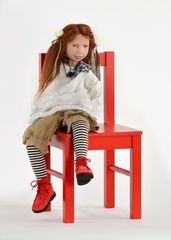 Marija
$816.00