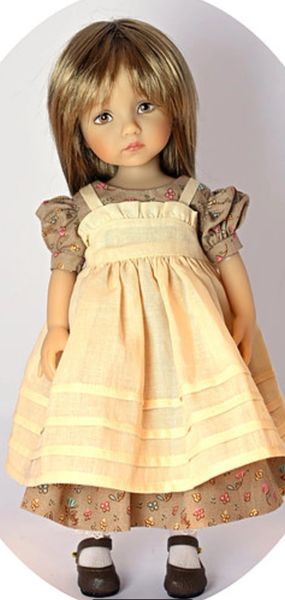 Cordelia
Cordelia Monday's Child 2018
Boneka dolls are beautiful and the most sought after collection. Made of the highest quality Vinyl. 
Cordelia measures 25 Cm / 10" inches, green hand-painted eyes by Dianna Effner. She's a handmade doll with premium quality vinyl. 
Suited for ages 14 yrs and up for lovers and collectors from around the world. 
limited edition of 10 - has a blond Monique wig and beautiful cream color smock with a long brown printed dress designed with flowers and puffy sleeves.  She is wearing white socks with black Mary Jane shoes.
Cordelia will be delivered in a designer bag lined with a scent of lavender.
Monday's Child face and body, and stands more on her right leg than her left.
Monday's Child - She is 26.5 cm / 10.5" tall and has a head circumference of 6.7" with the wig. 
The shoe size is 38 mm. All Boneka dolls wear their fashion size 24 cm and hat size 18 cm.
COA Included
Reviews
Featured Products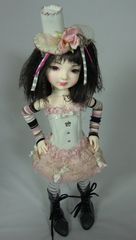 Steam Punk Outfit
$99.00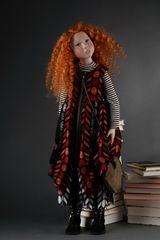 Summer
$1,095.00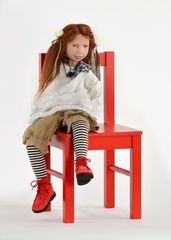 Marija
$816.00