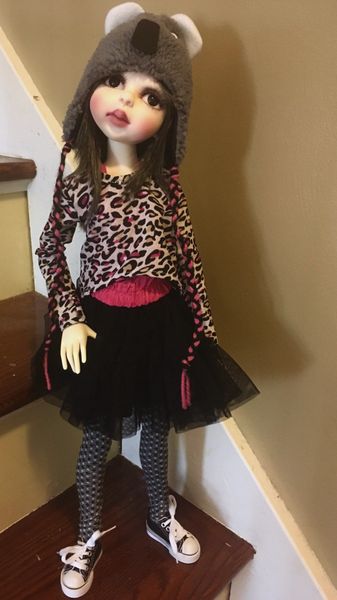 Eryka
Eryka SD BJD 2012
by Kimberly Lasher
with a black tulle skirt, pink fuzzy shirt, leopard sweatshirt, and gray knit cap. She also is limited to 75 and

Congratulations! Kim wins 2012 DOTY Award in the category of Collectible Ball-Jointed Doll for Eryka. She is an SD size (23 inch) ball-jointed doll (BJD) made of resin. Her knitted cap is very trendy for today's kids. She wears a black tulle knit skirt with a leapord sweatshirt and stockings.Her outfit is complete with her black and white tennis shoes ... quite Her faceup is hand-painted by Kim herself. She has a synthetic wig and soft, silicone eyes.
2012 BJD limited edition of 75
Zebra outfit and other outfits available under Doll Clothes and Kim Lasher section.
by Kimberly Lasher.
Please note:
Eryka is standard SD size and can comfortably wear most of the standard clothing and shoes sized for this size BJD. Stands are not included.
Reviews
Featured Products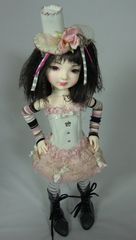 Steam Punk Outfit
$99.00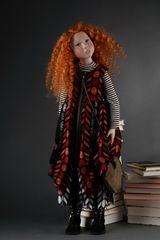 Summer
$1,095.00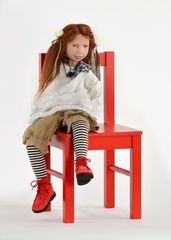 Marija
$816.00