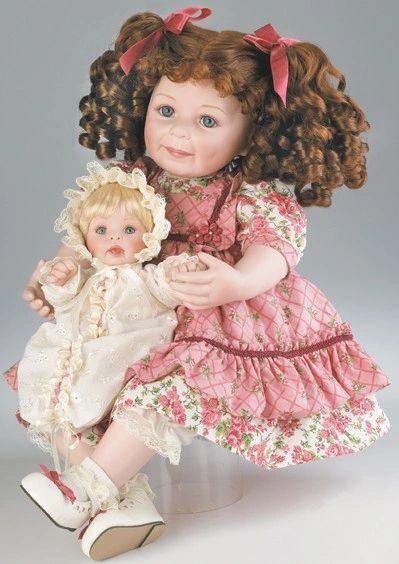 My Sister
ITEM SOLD!
My Sister by Marie Osmond
Reflecting one of life's most endearing relationships, Marie Osmond is pleased to pay tribute to sisters everywhere with "My Sister". This adorable doll vignette lovingly depicts the older sister gently cuddling her younger sister in her arms. "My Sister" is outfitted in a dusty pink and creamy white floral-print cotton dress with auburn-red ponytails. Even though she never had one of her own, Marie is honored to present "My Sister".
"My Sister" is truly a collectible doll sculpted by Jo Ann Pohlman. She has been hand-crafted with the special attention to detail that is the hallmark of all Marie Osmond dolls.
"My Sister" is hallmarked on the back of her neck with Marie's signature and is hand numbered. Limited edition of 1,000.
Reviews
Featured Products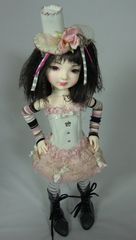 Steam Punk Outfit
$99.00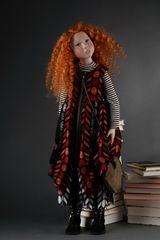 Summer
$1,095.00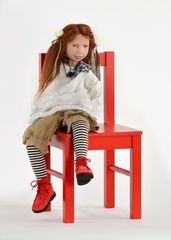 Marija
$816.00