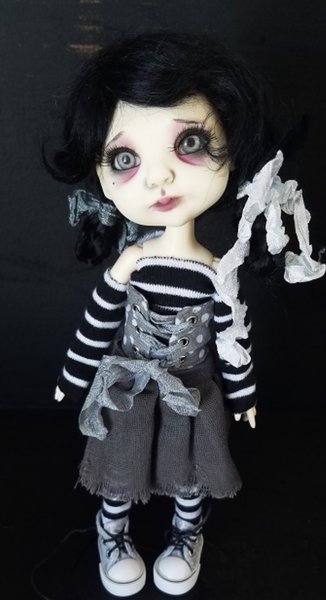 Portia Lollypop
Portia Lollypop doll by Kimberly Lasher
This adorable little girl is a BJD Lollipop. Portia is a Limited Edition to only 50 Worldwide. Portia is dressed in shades of gray (not that shades of gray) in a ballerina type outfit with black and white arm and leg warmers, a black mohair wig done up in braided pigtails with dark and light gray ribbons, beautiful brownish green eyes and she measures 8 inches tall. Her face is hand painted by Kim, not done at the factory, and she is too cute.
Don't let this tough exterior fool you, little Portia is just looking for her forever home.
Her body is blushed and fingernails painted and outfit is high quality set of many pieces with the most adorable polka dot corset with soft gathered skirt all by Kim's hands.
Reviews
Featured Products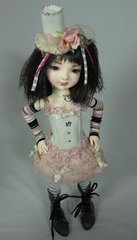 Steam Punk Outfit
$99.00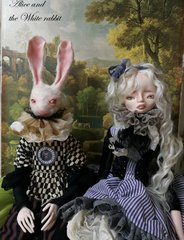 Alice and the White Rabbit
$750.00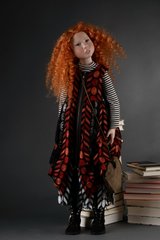 Summer
$1,095.00