Roelie
Roelie Zwergnase Spring 2017 Collection.
Roelie has hand-blown German glass eyes, a hand-painted face and real hair wig. She has a cloth body with a vinyl head and limbs.
She wears a big white hat and pretty long sleeved dress in brown and grey with lace trim around the hemline and a big floral bow. Roelie has shoulder length red wigged hair and the most beautiful hand painted green eyes.
Roelie is the new size of 22" inch is the new face sculpt #20
Limited to only 27 pieces Worldwide
You may call in your order or use the secure shopping cart.
Call 1-423-454-5006
Reviews
Featured Products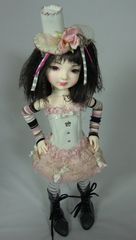 Steam Punk Outfit
$99.00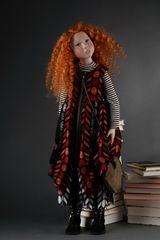 Summer
$1,095.00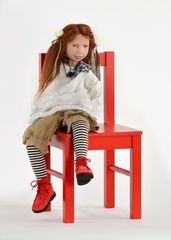 Marija
$816.00