Tickle Me To Sleep
Tickle Me To Sleep For Angel Dreams To Keep by Fayzah Spanos
This brown hair beauty and her bear blanket buddy are ready for a home. She is made of premium quality vinyl with a cloth body she is poseable and 26" inches in height.
She comes with her pillow blanket, bear and bear stand, and feather.
She is a Limited edition of only 500 worldwide.
Premium Quality Vinyl Doll
Fayzah's dolls are made with exquisite quality in small limited editions making each an heirloom you are sure to treasure. Don't miss the chance to acquire this beautiful, adorable darling.
Comes With Accessories Shown
Reviews
Featured Products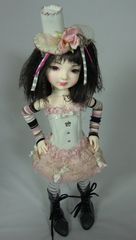 Steam Punk Outfit
$99.00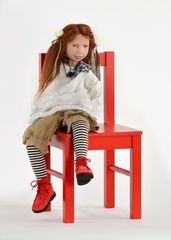 Marija
$816.00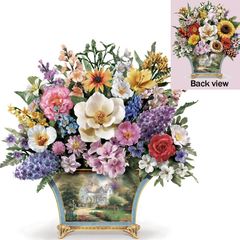 ALL AMERICAN BOUQUET
$299.00